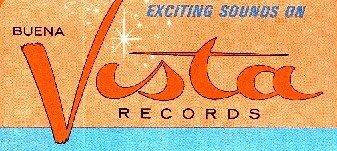 Annette and Buena Vista, Disney's "pop" music label

Her experience as a recording vocalist was one of the major reasons Annette got into these movies, so it's worth taking a moment to appreciate her history there and its impact. For Funicello is still the best thing that ever happened to the music distribution side of Disney.
To a large degree, Annette singlehandedly got Disney's Buena Vista record label off the ground in the late 1950s and kept it flying until the mid 1960s. Started in late 1959 as Disney's "pop" music distributor, Buena Vista immediately focused on Annette as its core product, with almost half its initial catalog consisting of her material.
This is interesting, given Annette initially had little if any interest in becoming a pop music idol. She was basically herded in the recording studio in 1959 against her will, given she didn't feel singing was one of her particular competencies (to quote Annette from her autobiography: "I can't sing. Mr. Disney, you know I can't sing!")

However, Walt as usual knew exactly what he was doing. From that point until 1965, Annette was not only the labels top selling artist, but also their only serious beachhold (yes, pun intended) on the pop music charts. The modest young woman who felt she "couldn't sing" actually had five top 20 hits in the course of just two years (1959 and 1960) – a record yet to be beaten by any subsequent "ex-Mouseketeer" (listening, Britney and Christina?) Annette was also a prodigiously productive artist: in the course of just five years with Buena Vista, she released fourteen solo LPs and almost as many related singles. That works out to a rate of about a new album every four months. Compare that to the "recording artists" of today, who are seen as heroic if they manage to get out a new CD every other year.
Unfortunately, Annette in the studio, with legendary that success Producer Tutti Camrata didn't last. By the mid 1960s, it was clear that pop was moving away from the wholesome, coiffured style Annette represented. In addition to the impact of the British invasion and the early signs of pyschedelia, the movement by many major labels to position their top artists as "insightful singer-songwriters" was rapidly transforming scripted pop idols like Annette into stale artifacts. After the July, 1965 release of her last Buena Vista LP (Annette Sings Golden Surfin' Hits), Annette stopped recording for the label. Buena Vista went on, but primarily as the Disney "house" film and TV soundtrack distributor, and never again had any releases that sold like Annette's. In August 1988 the label vanished when it was consolidated into Walt Disney Records. Its vintage logo now stands as a faded but warm symbol of an enormous piece of both the Disney and Funicello legacies.
Annette as teen idol, 1960: interviewed by Dick Clark, a and (below) makes the front cover of a pop rag